Audio samples, video, discography


Recent Releases

We just released Jimmy Reiter's new Cd 'Told you so'! We're super proud. You can click the cover for some samples.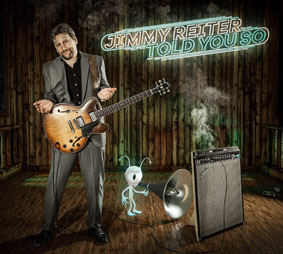 You can click here for samples from the new Cd of Tangled Eye! To order you can click the cover below or the Itunes button.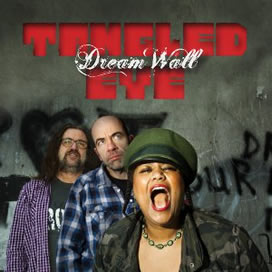 You can see the introduction for my bass course for Truefire here:


Click here for Instant Download (19$)
Click here for Disc + Download + Streaming (39$)



Footage and samples on bass


With the Jimmy Reiter band live in the studio, 2016




With the Jimmy Reiter band live in the studio, 2016



With the Jimmy Reiter band, July 2016




With the Jimmy Reiter band, July 2016




With the Jimmy Reiter band feat. 'Sax' Gordon Beadle, 2012:




With Ralph de Jongh and Crazy Hearts at Festival summer 2011:




A powerful driving shuffle from Monti Amundson's "Prove me wrong" Cd:
"Prove me wrong"

Beautiful Curtis Salgado inspired ballad from Boyd Small on "So Easy": "I'm bitter"

Another track from Boyd's "So Easy" album gives a more roots-rocking experience!:
"Give me my wings"


A video at The Nix (Holland) with Big Pete (harp, voc) Joost Tazelaar (drums) Sander Kooiman (guitar) Govert van der Kolm (keyboards):




Boo Boo Davis with 'Don't bother my shoes''. Recording from the Binkom Bluesfestival (Sept. 2006, Belgium). With Jan Mittendorp (guitar) and John Gerritse (drums):




Beautiful atmospheric song by the great Doug MacLeod (to buy the cd, click on the link mentioned in "Discography"): "I respectfully decline"

A life recording for national radio in Vienna with Big George Jackson with killer solo's by Jeremy Johnson and George: "Mean old blues"

Swinging blues on the upright on Doug Jay's Cd "Jackpot": "Just say so"

Another song on the upright on this live recording from Night of the Blues 2005 with the Radiokings: "Disturb me baby"


This little Voice With Byther Smith in 2006. Boyd Small on drums and Jan Mittendorp on 2nd guitar:

A funky drum/bass-feature on "Boyd Small 4+1": "I want you"

Another track from the life recording with Big George Jackson: "Scratch it"


Footage on bass and drums

Track 'Big Mama' with my duo ElectroBluesSociety with Jan Mittendorp, June 2016




Another track with ElectroBluesSociety 'Electric Chair', June 2016




Footage on drums


Last 2 songs of the set with Tangled Eye in October 2014 in France




Nice hypnotic song 'Doctor Man' with Tangled Eye





The beautiful track 'Keep Walking' with Tangled Eye in Denmark, October 2013




'Come on Down' with Tangled Eye in Denmark, October 2013




Strong Texas shuffle with Johnny Clark & the Outlaws (August, 2015)




Discography (on bass unless noted otherwise):

Blues factory: Take a stroll (CRS, 1996)
Sugarcane: Barney's revenge (Cool Buzz, 1998)
Boyd small: This time no lies (Music & Words, 1998)
Jim Wallace: Rush to Hell (Cool Buzz, 1999)
Monti Amundson: Prove me Wrong (Cool Buzz, 2000)
Boyd Small: ...So Easy (Cool Buzz, 2001)
Boyd Small's Four Plus One (Cool Buzz, 2003)
Boo Boo Davis: The Snake (Black & Tan records, 2004)
Track on Driving Savage Groove, Four Plus One: Shame Shame (Cool Buzz, 2004)
Track on Driving Savage Groove, Guy Forsyth: Guatanamo Bay (Cool Buzz, 2004)
Doug Jay: Jackpot (Crosscut records, 2005)
Doug Jay: Under the Radar (Crosscut records, sept 2007)
Doug MacLeod, The Utrecht Sessions (Black & Tan records, febr 2008)
Signe Tollefsen: Signe Tollefsen (CoraZong records, 2009)
Mr. Boogie Woogie: Just Like That! (Firesweep records, 2010)
Boo Boo Davis: Undercover blues (Black & Tan records, 2010; engineer)
Track on Dede Priest: Kinky at the Root (2011)
Ralph de Jongh and Crazy Hearts: More than Words (PIAS, 2011)
Several tracks on Christoph 'Jimmy' Reiter: High Priest of nothing (2011)
Johnny Clark & The Outlaws: Outlaws night out (2012; on drums and engineer)
Track on Electric Blues, Kai Srauss: Home in my Heart (CRS, 2014)
Tangled Eye: Dream Wall (Black & Tan records, 2014; on drums)
Johnny Clark: Blue Label (2014, engineer)
Ralph de Jongh: Sun Coming Up (2015)
Johnny Clark and the Outlaws: Never for Granted (2015, engineer)
Tangled Eye: The Other 7 Songs (Black & Tan records, 2015, on drums, engineer, producer)
Boo Boo Davis: Oldskool (Black & Tan records, 2015; engineer, producer)
Jimmy Reiter: Told You So (PogoPop Musik, 2015)
ElectroBluesSociety: Duck, single version (Black & Tan records, 2017; drums, engineer, producer)
ElectroBluesSociety: Duck, harmonica version (Black & Tan records, 2017; drums, engineer, producer)
ElectroBluesSociety: Will the Circle feat. Roscoe Chenier (Black & Tan records, 2018; bass, drums, engineer, producer)
ElectroBluesSociety: Rosie feat. Jan Hidding (Black & Tan records, 2018; bass, drums, engineer, producer)
Jimmy Reiter: What you Need (2019)